Permanent members of UniCare Coworking center
Ivana BRUTENIČ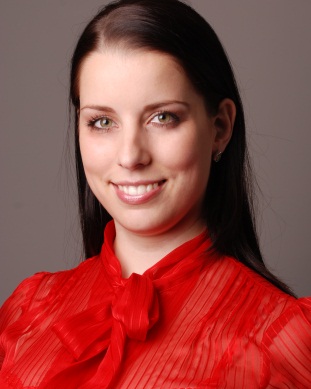 Headhunter, CEE Consultant
Owner of the company EXACT RECRUITMENT
consultations in the UniCare Coworking center
every Friday from 9.30 to 11.30


SERVICES FOR CORPORATE CLIENTS:
recruitment and executive search - search specialized positions and senior management,
comprehensive advice on human resources (incentive and reward systems, creating effective teams, marketing of company as an employer, outplacement, mentoring for recruiters, HR consultants, personnel clerks),
educational programs and training,
package for beginning, small and medium-sized companies (market researches, studies, background researches of competitive market , identification of business partners, complete the selection process, human resources strategy, marketing strategy, introduce products on market, etc.
SERVICES FOR INDIVIDUAL CLIENTS: KLIENTOV:
career counseling and career coaching for managers, preparation of CV, motivation letter,
creation of Strategy of search new work challenges.
* * * * * * * * * *
Kvetoslava DRÁŽOVSKÁ
owner of the company UniCare, director of UniCare center
"Find a job you love and you won`t work for all your live."
konzultácie v UniCare coworking center
every monday from 12.30 to 14.30.


SERVICES FOR CORPORATE CLIENTS:
establishment of companies,
consulting in developing the business plan,
developing the project how to gain money from the Structural Funds,
social skills training (sales, communications, management),
counseling in gaining financial resources for your business
SERVICES FOR INDIVIDUAL CLIENTS:
seminars, workshops in the field of child care, child development...
financial literacy training,
soft skills training.
* * * * * * * * * *


Daniela GRZNÁRIK

• legal adviser for beginning entrepreneurs and individual clients
"Never do to others what you do not want to do you"
consultations in the UniCare coworking center:
every Monday from 15.30 to 17.30


SERVICES FOR CORPORATE CLIENTS:
counseling before starting a business,
counseling in creating business plan,
establishing of companies,
contracts in commercial law relations,
labor - legal consulting
counseling and support for training activities
SERVICES FOR INDIVIDUAL CLIENTS:
civil - legal consulting,
labor - legal consulting,
family - legal consulting,
socio - legal consulting.
* * * * * * * * * *
Do you have a question or interest in our services? Contact us:
Join us on Facebook and...
... you can get information about our events among the first ;)
.